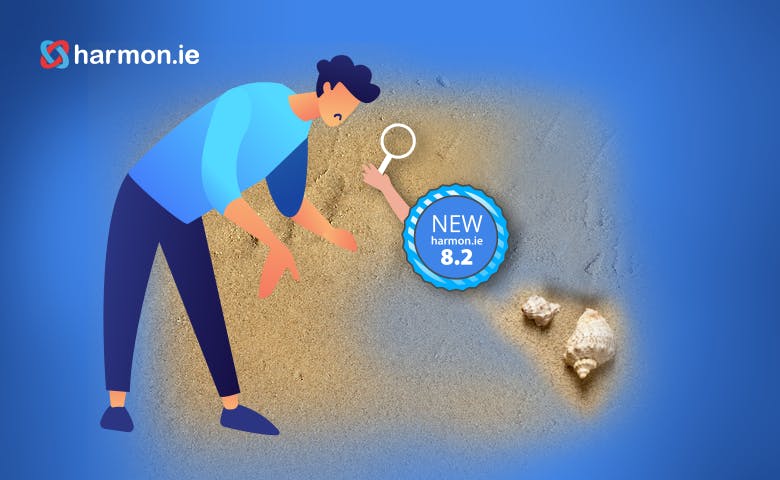 How to Find Information in SharePoint and SharePoint Syntex
Microsoft Ignite 2020 is over and even in its virtual form, it has left Microsoft customers with many new announcements to digest. We will analyze these announcements in a future post, but one announcement that requires immediate consideration is the launch of SharePoint Syntex. You may remember that at Ignite 2019, Microsoft announced Project Cortex, which was designed to: "Use AI to automatically classify content into topics to form a knowledge network. The goal was to improve individual productivity and organizational intelligence, helping identify experts on specific topics, and surfacing knowledge through interactive experiences across Microsoft 365, such as in the Office apps, Outlook, and Microsoft Teams. It's one year later and where are we? While the grand promise of Cortex remains, Microsoft released a first iteration called SharePoint Syntex. According to Microsoft, "SharePoint Syntex uses advanced AI and machine teaching to amplify human expertise, automate content processing, and transform content into knowledge." How does it do it? Automatic classification of content using SharePoint metadata. SharePoint Metadata to the Rescue Yes, metadata is the key to information classification in Syntex, as it has been for SharePoint in the past. As per the announcement, "metadata is critical to managing content, and seamless integration with Microsoft Search… enabling you to improve knowledge discovery."  So what's new? For one, with Syntex, Microsoft has added a machine learning model. According to the announcement: "your experts train SharePoint Syntex to understand content like they do, to recognize key information, and to tag content automatically using SharePoint metadata…." In other words, Syntex, with the help of your knowledge experts, will automatically tag content with SharePoint metadata. With Microsoft doubling down on metadata to help workers find content fast, now is the time to view the harmon.ie webinar Five Strategies for Finding Information in SharePoint and Microsoft Teams. In addition to demonstrating how harmon.ie's newly-released advanced search capabilities using metadata can help you find information quickly, the webinar covers additional key ways to find centrally stored emails and documents. Demoed in the webinar are a host of navigation tools, as well as sort, filter, views, and more. These features are powerful today and they will become even more powerful as organizations begin to deploy Syntex. 
September 2020 | harmon.ie Team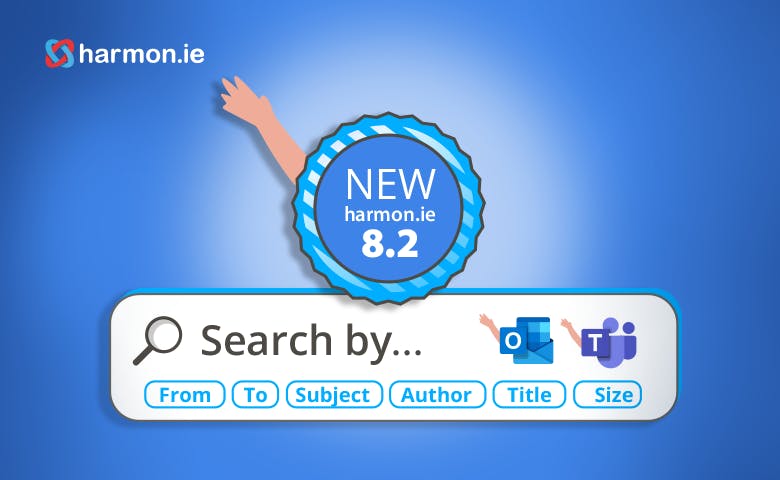 The Search for Everything Starts with harmon.ie 8.2
Introduction to harmon.ie 8.2 In today's world of swelling information stockpiles, finding what you need is becoming a bigger challenge with every passing day. And now that we are mostly working isolated at home, with nobody to ask for help, we are in even more dire straits, especially when looking for important emails and documents. That's why Search tools are more important than ever. By making it possible to find an important email or document quickly, Search is one of the most useful tools we have in our productivity quiver. Which is why harmon.ie is proud to announce the new harmon.ie release 8.2, featuring enhanced search capabilities for emails and documents stored in SharePoint or Microsoft Teams. Problems with Search Search is great when it works, and wildly frustrating when it doesn't. A big problem with search is picking the best search terms and setting the appropriate search scope. Go too broad and get a zillion items; go too narrow, and you end up with the dreaded "No results found" message. Often, the problem is context. When you don't remember what you called a document or where you put it, or you don't remember who sent that email you are looking for, you start with a broad scope. For example, if you are searching for a project plan, you might search for a customer's name together with a project name. But if the project was a big one, Search will return many matches. Digging for information this way is not only inefficient, but also frustrating. Metadata Helps, But… Information managers have long understood the role of metadata in helping to classify information, to make it readily available. But even if you accurately capture and classify emails and documents in SharePoint or Microsoft Teams, you still need search tools to help you find them quickly. harmon.ie 8.2 to the Rescue And that is why today's announcement of harmon.ie 8.2 is so exciting. Because with the advent of this new release, it has never been easier to search for emails and documents in SharePoint and Teams using metadata. In this new release, harmon.ie adds a new search toolbar and scope selection box that help you zero in on what you are looking for. To search, you simply select a field from a list of metadata used in your organization, and then you type the value for which you are searching. For example, if you want to find an email you sent to Bill Majors, you can select the email metadata field To and then type Majors. Now, select the search scope, using the scope pull down menu. For SharePoint locations, you can search in the current folder, library, list, site, or all SharePoint locations. For Teams, you can search in the current channel, current Team, all Teams and Groups, or all SharePoint locations, which includes other SharePoint content. To learn more about what's new in harmon.ie 8.2, register for the upcoming webinar Five Strategies for Finding Information Quickly in SharePoint and Microsoft Teams, on Wednesday, September 23 2020, 11:00 ET / 11:00 BST.
September 2020 | harmon.ie Team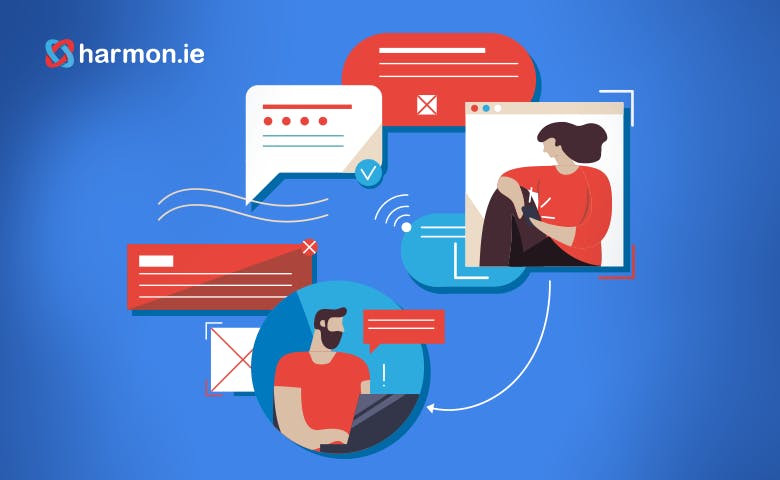 Key Strategies for Insuring Information Governance When Working from Home
With continued and possibly growing social isolation, businesses need to prepare a long-term work from home information governance strategy. Because what initially looked like a short shelter in place hiatus has evolved into the ongoing status quo for many organizations and workers.  (For more on this, see Working from Home, The New Normal.) New Challenges As we learn more about the dynamics of working from home, it is becoming clear that we need more than just Microsoft Teams or Zoom meetings to sync workers and keep them on the same page. For example, work from homers continue to interact with customers, suppliers, and partners; as a result, emails and documents continue to fly back and forth at a dizzying pace. The difference now? Many of these emails and documents are locked away on local drives or in personal Inboxes. Not only can team members not view or access the latest information and updates, they are also unaware of the latest communications with outside parties. The result? Burgeoning document chaos at best, and huge, looming liabilities at worst. Information Governance is More Important Than Ever That's why information managers need to review and revise information governance strategies now and communicate those strategies with remote workers. Moreover, key business processes need to be analyzed, particularly those that involve external constituents, like account management and case management. To key you into critical issues, harmon.ie has prepared an ebook, entitled Why a collaborative mindset is integral to information management, that spotlights what you need to know about information governance in today's work from home environment. Here are some key takeaways from the ebook: Governance is a broad term. It means more than simply records management. It is also about being able to find the right information across your business when it's needed. When information isn't captured and classified correctly, employees waste a serious amount of time searching for the documents they need to efficiently do their job. When you implement easy to follow information governance actions, you leave workers more time to focus on the business and less on managing information.
September 2020 | harmon.ie Team