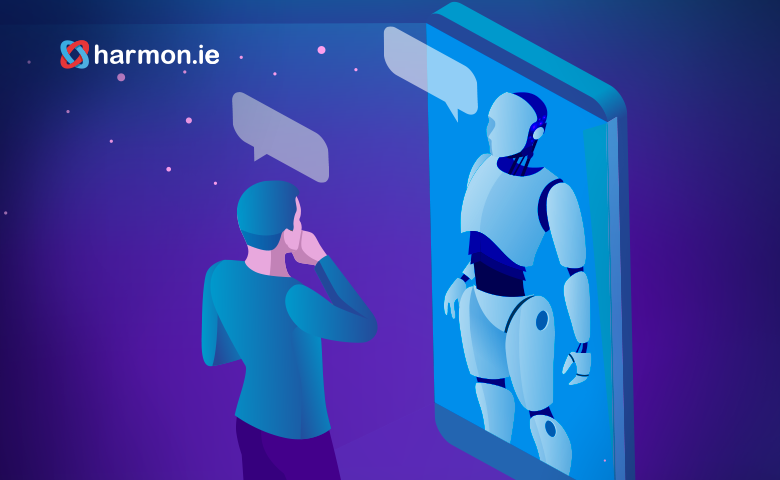 AI in the workplace: The practical magic of machine learning
The introduction of AI in the workplace offers huge potential to boost productivity, efficiency, and accuracy for businesses of all sizes. And while the technology remains in its nascent stages of development, forward-thinking businesses are starting to see the potential it holds for growing their organization and boosting the productivity of their employees. 42% of executives said they believed AI in the workplace would be of "crucial importance" within two years The International Data Corporation predicts that investment in cognitive and AI systems will grow to $52 billion by 2021 PwC predicts that AI could contribute $15.7 trillion to the global economy by 2030 Not all AI is created equal It's important to understand that artificial intelligence is a broad term that covers a huge field of technologies, and most are not necessarily concerned with improving how businesses work. However, machine learning, a practical application of artificial intelligence, is transforming businesses, improving the workdays of their employees, providing a better customer experience and ultimately helping to boost the bottom line. Machine learning is a form of AI in the workplace Machine learning and AI can easily be confused, with the terms being commonly used interchangeably. Machine learning, though, has to do with an application performing a specific task by making predictions or decisions based on the data it has at its disposal, based on learned behavioral patterns. Innovations in practice Loan Approvals When you give the machine learning algorithm a task, such as deciding on the outcome of a loan application, it pores through huge amounts of pre-existing data, and delivers a prediction—approval or denial—based on the results of previous loan applications. One of the most important characteristics of machine learning is that it continuously works to improve its operation as to make the optimal prediction. Customer service Plenty of businesses are turning to machine learning algorithms, under the guise of chatbots, to improve customer service—you'll find them on websites and may even speak to a "chatbot representative" from a call center. A chatbot is often just a communications layer built on top of a machine learning engine. As such, the chatbot interacts with people to build training data sets that grow and develop their understanding, which enables them to make prediction-based replies and actions. Machine learning chatbots can take the feedback received from customers and turn that information into tangible improvements in the business. For example, based on customer interactions via a chatbot, a company might see how to redesign its website to provide a customer journey that generates a higher conversion rate. This kind of data is invaluable. Security Financial institutions constantly face the threat of fraud. With experts predicting online credit card fraud soaring to $32 billion by 2020. Banks are tackling this problem with machine learning. The technology's ability to intelligently digest vast amounts of data—something the finance industry has plenty of—and learn how to perform tasks, has helped shape the way customers are protected. These systems can scan through reams of historic data, detect anomalies such as unusual transactions and deliver a prediction in the form of flagging it as suspicious. Which obviously improves customer experience and relieves humans of what would be an insurmountable workload – instantly. Marketing Another good example of the practical application of machine learning is how it can help inform digital marketing strategies – by taking advantage of the streams of data businesses get when customers land on their website. Based on this information, marketing teams can tailor different campaigns and digital advertising to particular demographics. Let's take email campaigns as an example. When a prospect spends time scrolling through your webpage that sells ski wear, but leaves before purchasing, a machine learning algorithm can be applied to recommend the most appropriate offer; the one that has the highest chance of conversion, based on past experiences with 'identical' prospects. Machine learning enables businesses to add more customer touch points to continue the buyer journey.  Transforming business AI in the workplace gets a lot of the limelight when it comes to technological innovation but it's machine learning and its practical applications that are creating the innovations set to transform business for the better. We can already see how different industries are using the insights and predictions machine learning provides to empower employees, boost sales and enhance customer experience. Stay tuned to see how else machine learning changes the way we do business.
September 2019 | harmon.ie Team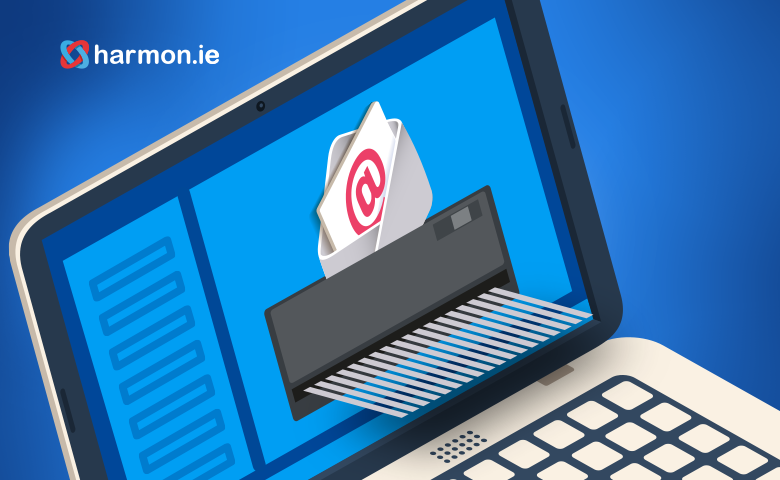 The one email you can't afford to keep
The digital age has significantly altered the way people interact with one another – with businesses of all shapes and sizes relying on a myriad of communication methods. For many (if not most) businesses, email remains an essential part of daily workflow and correspondence. In fact, email has been central to professional communication for decades. Regardless of industry, email is pivotal to sharing essential information both internally and externally. Despite such widespread use, however, many businesses are still largely unaware of the importance of properly managing their email systems. This applies primarily to the act of archiving emails and suitably retaining the data therein. It also applies to the process of deleting emails that are redundant, old or trivial. To operate at an optimum level, your business needs to be effectively managing email processes at all levels of operation - and following an official retention policy. Why is email management important? Information workers are swimming in email; many receiving over 100 messages per day.  Now, consider what that number looks like in an office of 100, 1000, or 5000 employees. Keeping track of emails on this scale—alongside the important information held within them—is a near impossible task. While sending and receiving emails is certainly a cost-effective and efficient method of conducting business, this abundance of digital mail comes with its own unique legal, storage and sourcing problems for employees and business owners alike. Proper email management is the solution to these problems. Compliance In any business setting, it is useful to track the correspondence held within emails. This is particularly important when information within an email pertains to business processes or is sensitive in subject matter.   Compliance regulations can take up a lot of time for your IT department. In different industries, countries and departments have varied regulations when it comes to retaining information, all businesses will open themselves up to the risk of litigation or penalties if they fail to follow standard policy. What's more, if your business is involved in litigation, it's important that data is preserved so that it can be submitted upon request. In following specific processes for storing important emails, you can save your business stress and time in producing records as and when necessary. Time management Email management also saves time in day to day processes. In effectively organizing emails, employees will be able to find what they are looking for with ease. Save precious time digging through messy inboxes and keep data within easy reach. Data recovery In the event that data is lost within mail servers, effective email management will ensure that backups are always available. This removes the risk of important information being lost forever – which means you can avoid disasters that could potentially jeopardize the very foundation of your business. But, are you deleting your emails? Whilst it's certainly important to effectively store emails in a safe space, it's also vital that emails are deleted when necessary. Not only does this clear up space for storage, it also makes it much easier to search for relevant documents in a timely manner. Let's unpack these ideas a little further. The issue of storage Regardless of whether your emails are stored on-site or in the cloud – storage has a cost. All businesses will look for ways to keep costs down, which is why holding onto email data that is no longer needed is an ineffective use of IT assets. Search speed Though email servers are becoming increasingly robust, it's always going to be quicker and easier to perform a search through a smaller dataset. This applies to both human search and computer search speed – it is faster to find information when looking at a shorter list. Valuable content should be stored elsewhere If a particular email contains key information about a project or client, is your email inbox the best place to store it? Having important information saved to a regulated and organized space is both more reliable and practical. That's why harmon.ie captures and classifies business emails; making it easy to drag and drop files straight from your inbox into SharePoint.   Security Following on from the last point, it is also unwise to store sensitive information for any longer than your business needs it. Having sensitive emails to hand can open your business to potential risks, such as compliance breaches or data leaks. Either of these instances could have a harmful impact on the reputation of your organization and lead to expensive legal issues. Keep or delete? There is certainly something to be said for deleting as much as possible when it comes to your business emails. Though it's vital to make the distinction between data that needs to be archived and data that can be discarded, it's never a good idea to clog up your inboxes with redundant emails that simply serve to slow down your searches and open up your business to data breach risks. At harmon.ie you can easily surface your inbox content by business topics like products, services or projects. You can discover related emails, classify content with ease and find documents in seconds, in short, our goal is to ensure the success of your email management initiative.   
September 2019 | harmon.ie Team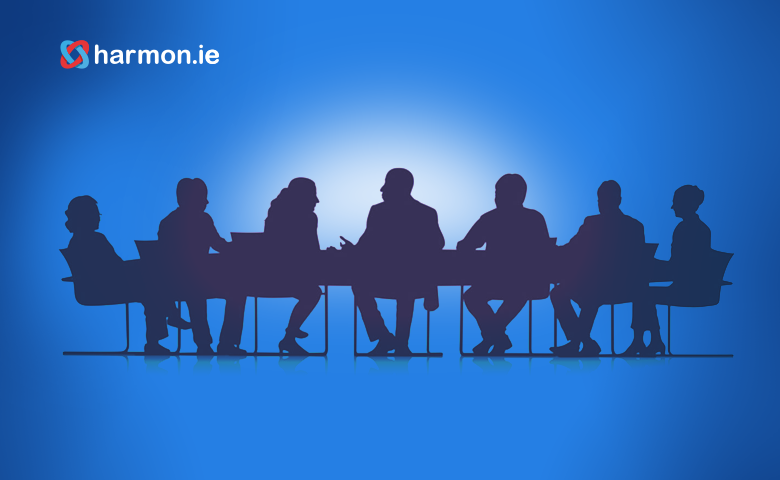 New Additions to harmon.ie Board Spurs Company Growth
Assembling a strong board of directors is a strategic part of the harmon.ie company transformation, following the recent management buyout. So we are proud to announce that two recognized industry experts, Yoram Yaacovi and Shalom Passy have become directors of harmon.ie, bringing with them many years of valuable knowledge and experience. Yoram Yaacovi Yoram Yaacovi has a long and rich history working within the Microsoft ecosystem, lending him a unique insight into our product. Having held roles like General Manager and CTO of Microsoft Israel's R&D center, his experience is extremely valuable when it comes to harmon.ie's close relationship with Microsoft. Not only did he manage a team of over 2,000, Yoram developed technology for Microsoft that's still in use today. His passion for not only intelligent technology, but the technology community, saw him create the Israel Advanced Technology Industries Multi-National Companies forum. Here, the leaders of multi-national R&D centers discuss their shared objectives and form a closer, high-tech community in Israel. Yoram also serves on the Board of Collective Impact, an organization advocating for greater Arab representation in the Israeli job market. His work with the local startup community shows just how dedicated he is to advancing technology and sharing knowledge. A company with a vision Yoram joined the harmon.ie Board of Directors because of his belief in CEO Yaacov Cohen's vision. He says of his decision: "I make investment and job decisions based on people. I met Yaacov years ago, and I've always believed in his vision." It's obvious that he chooses to work with companies he truly believes in. Having hired Yaacov himself years ago, Yoram knew that harmon.ie had the leadership it needed to truly succeed with Yaacov at the helm. "harmon.ie fills a vital gap in the market by collating the information people need in one location." Yoram explains. "It has over 1000 customers and it's doing very well – it's going places." Shalom Passy Shalom Passy has also joined the harmon.ie Board of Directors, after beginning life at harmon.ie as a Senior Consultant for Strategy and Operational Excellence. Shalom's experience with technology spans over 40 years, beginning with software programming and design. During his tenure at Amdocs, he performed in almost every role: in 20 years he was Head of Development in the US, Business Division President for half of Europe, and Amdocs Account Manager for Bell Atlantic (now Verizon). The wide range of experiences Shalom had at Amdocs inspired him to strike out in 2010 and begin offering consultation services for small to medium sized businesses. Today, he offers his expertise to Sapiens, Allot, harmon.ie, and Go-Arc, bringing his considerable business and strategy experience to the table in a tailored way for each company. Shalom is also a Managing Partner and Director at AfterDox, an angel investment group who aim to create value in Israel's high-tech sector. His experience in operational management and strategy allow him to see the bigger picture and plan for the future.   Focusing on the right priorities Shalom notes of his first impression of harmon.ie: "I was impressed by the company's journey and their decision to share the business with their employees". His first priority when he began working with harmon.ie was to begin building their business strategy. harmon.ie's vision appealed to Shalom because he wanted to contribute to the overall goal of helping people in every industry get more meaningful work done – "I was happy with the vision, and I wanted to help their build their strategy to help people manage their priorities. Topic computing offers the ability for workers to focus on doing what's important, not what's most prominent on their to-do list." As harmon.ie grows, our priority is always to acquire the talent who will help us stay at the forefront of topic computing and intelligent email management.
August 2019 | harmon.ie Team