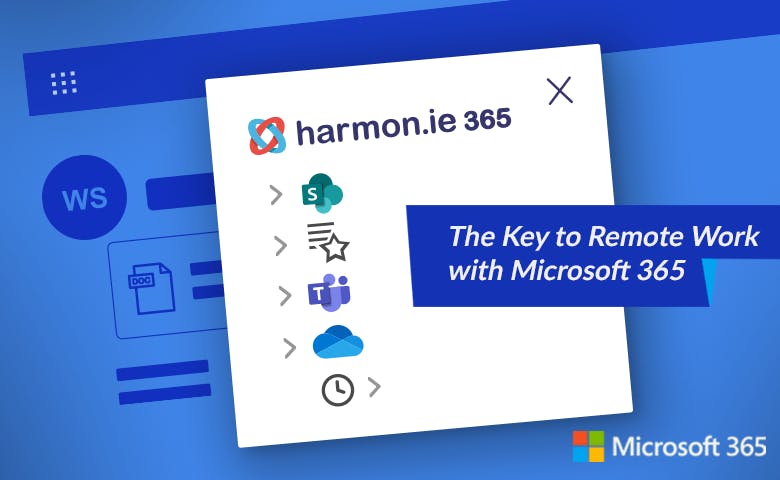 harmon.ie 365 is Now Available!
harmon.ie is proud to announce harmon.ie 9.0 (code named harmon.ie 365), the latest version of our popular Outlook sidebar, now built especially for Microsoft 365.  Now you can capture, classify, discover, and share emails and documents across multiple Microsoft 365 apps – SharePoint, Microsoft Teams, and OneDrive. Whether you are working from home or from a satellite office, you know the challenges of working with multiple Microsoft 365 tools, like SharePoint, Microsoft Teams, OneDrive, and of course, Outlook.  Each one has its place in collaborative work but with so many tools, how can you find the information you need? harmon.ie 365 includes new features to help remote workers be self-sufficient and independent when working with Microsoft 365. With harmon.ie 365, it has never been easier to find information quickly across all Microsoft 365 content repositories, and to reach out to colleagues for help in Microsoft Teams. New key features include the following: Revamped tree view to easily navigate SharePoint, Teams, and OneDrive locations Access Recent Items from across Microsoft 365 apps, from Outlook Easily work with documents that are Shared With Me Add your most important Teams and SharePoint locations to the harmon.ie sidebar with new Discover and Favorite features. Share emails and documents using Microsoft 365's flexible modern share capabilities Filter Search results according to Microsoft app (SharePoint, Teams, or OneDrive) Search for emails and documents using custom managed metadata Apply retention labels and designate emails and documents as 'records,' directly from Outlook Critical security updates for Microsoft 365 customers. Specifically, with the advent of harmon.ie 365, harmon.ie no longer retains passwords, in any form. The release also incorporates the latest Microsoft 365 and Windows security updates. Ability to add Outlook emails directly to Teams conversations, without leaving Teams (with our new Email TeamMate offering) Availability harmon.ie 365 is available today! If you are a current harmon.ie One customer, you are entitled to a free upgrade to harmon.ie version 365. Login to the Download Area to download harmon.ie 365. To try harmon.ie 365 for free for 30 days, ask for Enterprise Trial.
June 2021 | harmon.ie Team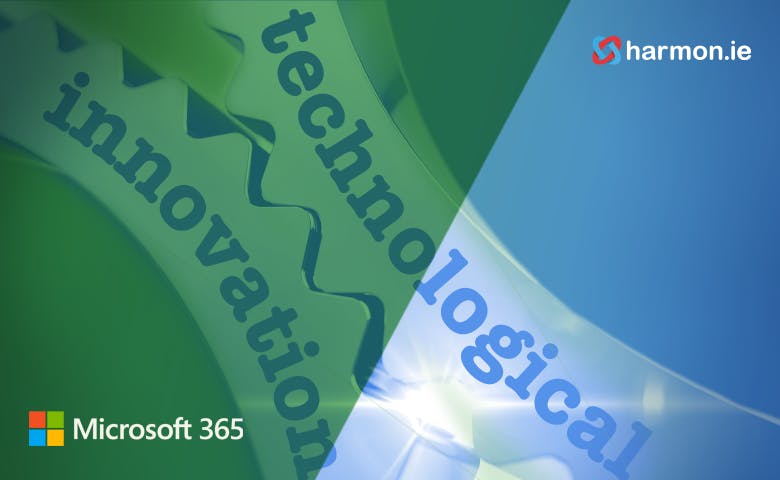 Webinar: Workplace Evolution - Hybrid Is In Your Future
Are we going back to the office or not? Judging by the number of recent articles that explore this question, the answer is a resounding… maybe. Earlier this year, we wrote that work from home was a sure thing, but that was before the vaccine rollout began in earnest. Now, some organizations are calling folks back to the office, at least part-time. The latest to join the fray include JP Morgan and Goldman Sachs. There will surely be others. But for the bulk of organizations, hybrid will be the way to go. Most organizations have realized enormous gains in productivity by enabling people to work from home, uninterrupted by colleague chatter and devoid of travel commute 'dead time.' And they aren't about to let that hard-fought productivity go easily. Google was the latest to announce an ongoing hybrid model; Microsoft went a step further proclaiming "hybrid work is inevitable" in a recently published ebook, entitled, The Next Great Disruption Is Hybrid Work—Are We Ready? In this new post-pandemic world, people will continue to work from home, as well as from satellite or regional offices, and corporate offices. With people working asynchronously from multiple locations, organizations need to leverage their IT investments to ensure employees are: Connected to the business Engaged and productive Self-sufficient But, how do you get started? Join harmon.ie and partner ClearPeople on 12 May in a short, informative webinar entitled, Workplace Evolution: Is your Organization Getting the Most Out of its Microsoft 365 investment? During webinar, you will learn: How adoption of Microsoft 365 has led to data sprawl Best practices for connecting, sharing, and learning from colleagues How to find information quickly across Microsoft 365 apps Participants will also be eligible for early access to harmon.ie 365, the latest and most significant update to our popular Outlook sidebar. 
May 2021 | harmon.ie Team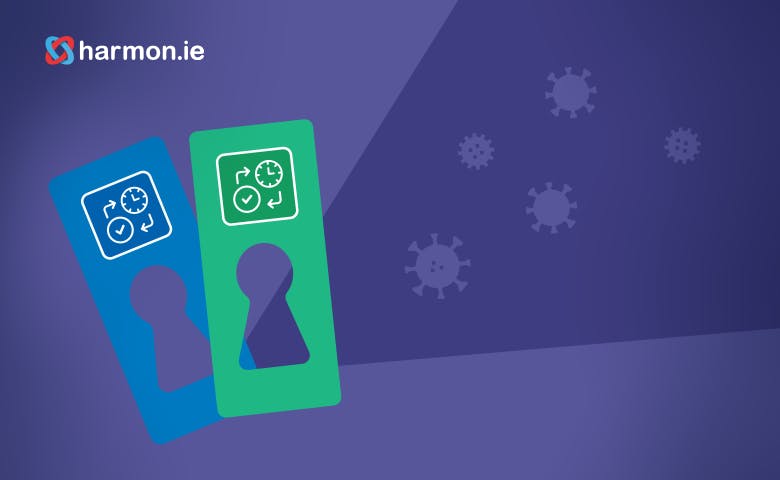 New Ebook: Two Keys to Productivity in the Post-Pandemic Digital Workplace
With COVID vaccines rolling out at an accelerated pace, businesses are scrambling to get organized for the 'post-pandemic' era. And while we're trying to figure it out, a few things are certain. First of all, business travel will be curtailed for a variety of reasons, as documented in an insightful Wall Street Journal article, entitled, These Technologies Could Hold Back Business Travel Indefinitely. Second, resolution about where people will be spending most of their work time is still up in the air, but a complete return to the office remains unlikely, at least in the short term. Many companies are experimenting with flexible office arrangements, as has been documented recently in prominent press outlets like the Wall Street Journal, the Washington Post, and Harvard Business Review, to name just a few. Another certainty is that workers will face new collaboration and teamwork challenges in the post-pandemic era, regardless of whether they are working from home, from satellite or regional offices, or whether they are back in corporate office space. These challenges are the direct results of technological adjustments made during the COVID 'work from home' lockdowns, including the vastly expanded use of Microsoft Teams and other Microsoft 365 apps. As Microsoft CEO Satya Nadella said, at the beginning of the pandemic lockdown, "We've seen two years' worth of digital transformation in two months. From remote teamwork and learning, to sales and customer service, to critical cloud infrastructure and security—we are working alongside customers every day to help them adapt and stay open for business in a world of remote everything."  Note that Nadella said this a full year ago, in April 2020, when it seemed unlikely that we would still be in lockdown 12 months hence. As a result, we have seen a massive adoption of Microsoft Teams, going from 13 million users in July 2019, to 115 million users in October 2020. Microsoft 365 Introduces New Challenges Now that workers are using Microsoft 365 apps in earnest, they face two new challenges: Finding important business information is increasingly difficult as emails and documents are now spread across multiple Microsoft 365 apps, like Outlook, SharePoint, OneDrive, and Teams. Getting help from colleagues in the context of working with customers, suppliers, and partners is more difficult. Workers can't just step into a colleague's office to ask for help answering an email request. To help people use Microsoft 365 tools effectively to get work done in the new 'post-pandemic' reality, harmon.ie has recently published an ebook, entitled, Two Keys to Productivity in the Post-Pandemic Workplace.  Read the ebook to learn about: Unique new collaboration challenges for remote work Finding information quickly in Microsoft 365 Getting help from colleagues in real-time
April 2021 | harmon.ie Team