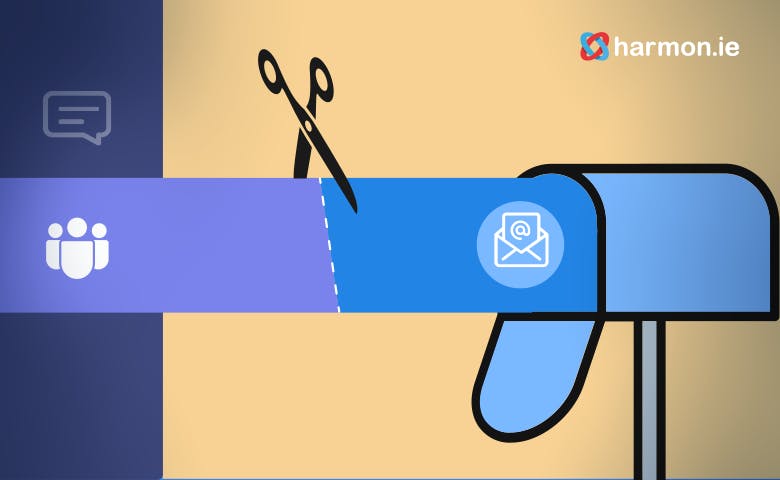 How to Add Emails to Teams Conversations
With more than 200 million meeting participants using Microsoft Teams daily, it's clear that the Teams video and audio meeting capabilities are helping many people stay connected during the current COVID pandemic. And while Microsoft does not provide usage figures for the Teams chat function, a recent harmon.ie poll found that 71% of Teams users are using its chat functionality to communicate with internal colleagues. With so many people working from home and little prospect of returning to the office anytime soon, people will continue to rely upon collaboration tools to help them be self-sufficient while staying connected to colleagues, customers, suppliers, and partners. Teams can play an even bigger role in filling this void because it has a lot more to offer than just meetings and chat.  But, surfacing those additional features and training users to use them is not so simple, especially when doing it remotely. To get the full value out of Teams will be an evolutionary process, with people slowly discovering new, useful features. The next step in the evolution of Teams usage as an enterprise collaboration platform is ironically not a Teams feature at all. Rather, it is inclusion of emails into Teams conversations. And that's because Teams does not provide a flexible, scalable communications channel for external partners. So, to communicate with external partners, people will continue to rely upon email for the foreseeable future. Two is Not Better Than One Communicating internally with Teams and externally with email is expeditious but it makes it hard to follow the conversation, because parts of the discussion are taking place into two different places. It is like watching a movie on two different screens, where some scenes are shown on one screen, and other scenes are shown on the other screen. To follow the movie plot, you need to put all scenes on a single screen, in the correct order. So, wouldn't it be great if there was a way to take external emails and insert them directly into a Teams conversation, and then follow the entire enterprise 'movie plot' from there?  Well, now there is. With harmon.ie, you can simply drag an email directly from your Outlook window into a Teams conversation and continue the discussion from Teams. 
July 2020 | harmon.ie Team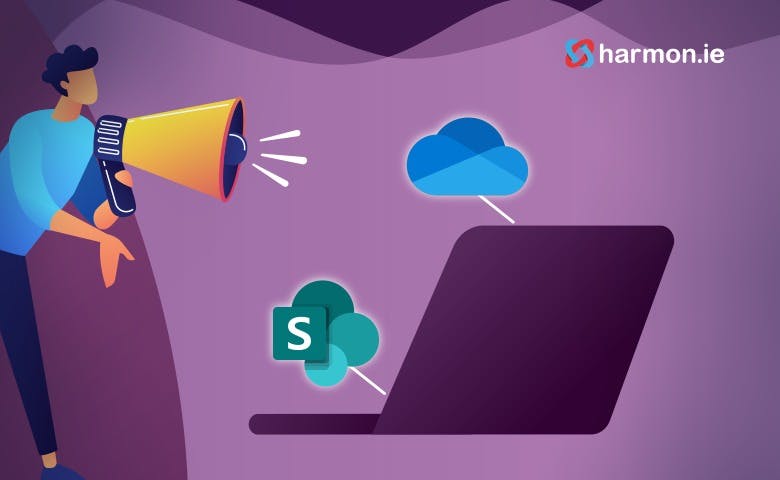 What the New OneDrive and SharePoint Announcements Mean for You
Yesterday, Microsoft announced the upcoming new OneDrive and SharePoint features and capabilities. Here are some of the main announcements and what they mean for you: For the Enterprise The file sharing and access control experience in Teams will now match those in other Microsoft 365 apps, including OneDrive, Outlook, or Office. There is an update to the OneDrive sync app to support read and write sync for shared libraries that contain required metadata. Previously, synced files were available for 'read only' access. This means people will now be able to edit documents from the desktop that have mandatory metadata in sync libraries. OneDrive users with access to shared files will be able to access those files even after they are moved to libraries to which the collaborators do not have access. In essence, collaborators will receive new links to the files that will provide them with continued access. The maximum file size that can be uploaded to SharePoint and OneDrive has been increased from 15GB to 100GB. This is particularly useful for videos, engineering plans, and other large enterprise file types. Users can now add sensitivity labels to content from Office Webs apps (OWA). Previously this was available in apps on Windows, Mac, and mobile. Additionally, OWA users will now be able to co-author documents and search for content in encrypted documents. Finally, encryption will be maintained after file download. New admin utilities are now available, including a OneDrive sync dashboard and a OneDrive migration tool. These tools give admins more control over how OneDrive gets used in the enterprise, and they enable admins to better gauge OneDrive health, while helping users overcome local OneDrive issues. For Consumers Microsoft has added group sharing for consumers, so family units can now share content like photos and videos using OneDrive. Of course, all family members will need Microsoft accounts to participate. Additionally, there is a new activity feed view, so family members can see what others are doing. There is now a dark mode for OneDrive on the web, intended to reduce eye strain and save battery life.  What the announcements mean for you: Microsoft 365 is a comprehensive suite of collaboration and productivity products comprised of a collection of applications that existed prior to Microsoft 365. Because many of these apps predate the Microsoft 365 offering, it is not surprising that many holes exist between different apps.  Microsoft continually identifies the most painful gaps and addresses them on an going basis. Today's announcements are the latest in a continuous process to construct a fully integrated work productivity environment. As one of the few vendors to offer a comprehensive set of productivity tools for people at work AND at home, Microsoft continues to merge consumer and enterprise capabilities, where it makes sense. Content sharing is one such area; long used in the enterprise for collaborative work, families and friends are increasingly sharing content online with tools like OneDrive, to share photos and videos. Look for more of these features in the future, as the home and office user experiences continue to merge.
July 2020 | harmon.ie Team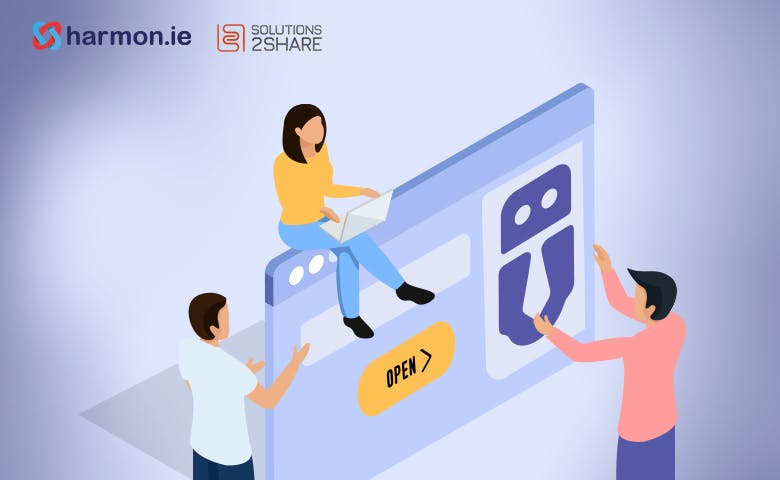 The Governance Beginner's Guide for Microsoft Teams
If you are like most organizations, you have already started rolling out Microsoft Teams, at least for meetings and chat. And if you are like most organizations, you were quickly overwhelmed by too many channels and a loss of data control.  Teams is a great platform, but when used 'as is' out of the box, it can become an IT headache. And from a worker's perspective, when anyone can create their own channels and share information, it is almost impossible to find where the conversation is taking place. The result is a drop in productivity instead of an increase. That is why it is so important to focus on governance right out of the gate. For example, templates offer a way to streamline team creation and user permission setup. But how do you do this effectively and efficiently, without hampering your employee's ability to focus on work? To learn how to get started with Teams governance, attend this week's webinar, entitled The Governance Beginner's Guide for Microsoft Teams. During the webinar, Christian Gross, CEO of Solutions2Share, a harmon.ie partner, will explore: If it makes sense to allow everyone in the company to create new Teams How many governance policies you need in your company Which governance policies Microsoft recommends
June 2020 | harmon.ie Team