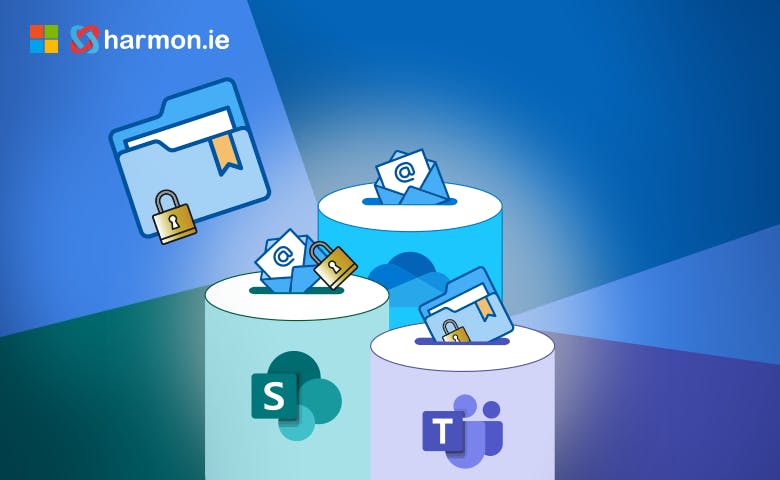 harmon.ie 9.1 is Now Available
New harmon.ie version 9.1 follows on the heels of our extremely popular 9.0 release. Codenamed harmon.ie 365, harmon.ie 9.X enables information workers, for the first time, to capture, classify, discover, and share emails and documents across multiple Microsoft 365 apps – SharePoint, Microsoft Teams, and OneDrive. Building on the success of harmon.ie 9.0, harmon.ie 9.1 introduces the following important new capabilities: Our new migration tool announced in June, is now bundled in the harmon.ie 9.1 release. This tool enables you to migrate your harmon.ie 'sites' and 'favorites' URLs from on premises SharePoint locations to SharePoint Online locations. This is a boon for organizations with many SharePoint locations, to make the migration process transparent for harmon.ie users. harmon.ie 9.1 adds support for private Teams channels (in addition to the previously supported, public channels). This means you can now upload and share documents and emails from Outlook to private Teams channels. You will recall that private channels create focused spaces for collaboration amongst a subset of a team. They are useful when you want to limit collaboration to people who have 'a need to know' or if you want to facilitate communication between a group of people assigned to a specific project, without having to create an additional team to manage. harmon.ie 9.1 extends your ability to share Microsoft 365 folders and document sets with external parties using new Microsoft 365 Share capabilities. Previously, only sharing documents was supported. Check out the What's New in harmon.ie for Outlook page to see a complete list of what's new in harmon.ie 9.1 and to view important upgrade information.
September 2021 | harmon.ie Team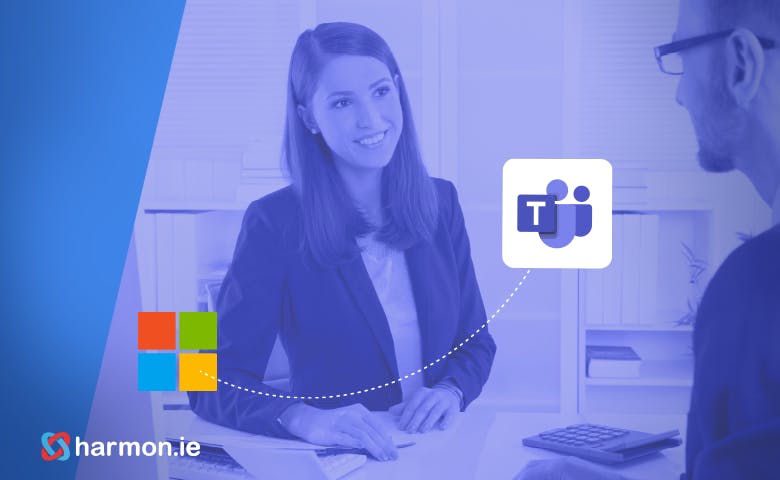 harmon.ie Launches ServiceMate Design Partner Program
The current pandemic has made client relationships more value-driven than ever. That's partly due to the inability to meet customers face to face, partly due to the need to support remote work, and partly due to the need to adapt to the new way of doing business in the digital workplace. Before the pandemic hit, you probably used shared mailboxes to communicate with clients and customers. You know, mailboxes like "support@", "info@," or even more specific ones like customer_name@, where each customer had their own shared mailbox name. Communicating with clients this way is great for exchanging business critical information, and it enables you to maintain accurate records for governance and compliance requirements. This still works great. COVID or not, if it ain't broke, don't fix it… But what has happened to the time between the arrival of the customer email until the time you respond? That has completely changed in the last year. It's a Collaborative New World When a customer email arrives, more often than not, the response requires input from more than one person; the mail might be asking for a project bid, an update on project status, or advice on a wide range of topics, from pension schemes to management consulting, to tax implications, and so on. Before the pandemic, a designated account manager could take the requests and walk around the office to collect the bits and pieces needed to answer the email. Today, with everyone working from remote locations, that no longer works. Business has changed. Today, you need to collaborate effectively with people working across a host of locations and time zones. This is one reason that Microsoft Teams has become the de facto solution for enterprise collaboration, going from 13 million users to 250 million users in less than two years.  With Teams, conversations make discussions transparent to the team, wherever they are located.  Now, wouldn't it be great to use Teams to collect all those inputs you need, without leaving your chair? Introducing ServiceMate harmon.ie is developing a new product for customer service professionals, code-named "ServiceMate", specially-designed for today's Post-Pandemic Digital Workplace. With ServiceMate, customer service personnel move customer requests from shared mailboxes to Microsoft Teams. Then, they set up a task to answer the email and collaborate with colleagues to generate the best response. You can even answer the email, all without leaving Teams. ServiceMate vastly improves customer service by making request handling collaborative, transparent, and accountable since colleagues view discussions and conversations in a shared workspace. All from Teams, the collaboration platform you already use. How Do I Get ServiceMate? ServiceMate is not yet released to the public, but we are looking for the last few design partners to provide feedback on early releases and to help drive the product roadmap. Getting in on the ground floor will ensure you get a product that fulfills your own business process workflow, and it you will receive preferential pricing to boot. Want to learn more? Join us to hear more about ServiceMate. Guest speaker Alexandra Banica, Head of Operations and Support for Applications at BearingPoint shares her experiences and explains why BearingPoint views ServiceMate and Teams as key components for servicing customers in the digital workplace.
August 2021 | harmon.ie Team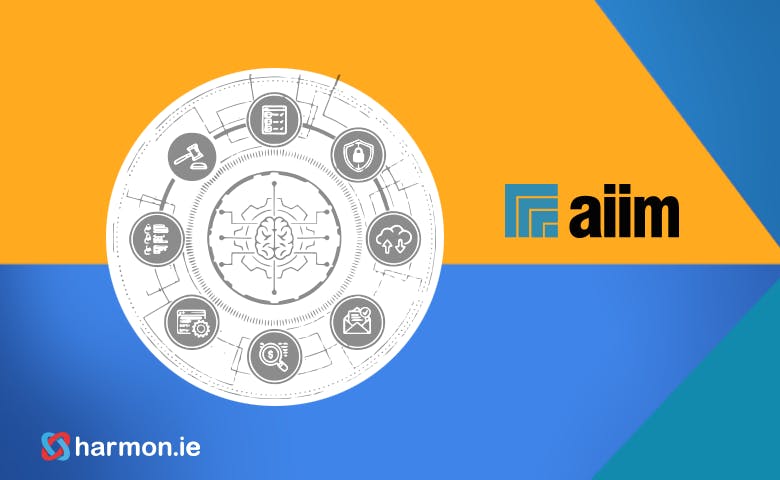 AIIM Survey: Are You Failing at Information Management?
A recent industry survey from the Association for Intelligent Information Management (AIIM) finds that organizations receive a disappointing "C minus" for creating, capturing, and sharing information like emails and documents. Yikes. With people increasingly working from home, a lot more information is being dispersed through email and document attachments. That's not surprising, considering only 1 in 3 organizations felt prepared for remote work prior to the COVID crisis, according to the survey. This information deluge is not expected to slow down any time soon. The survey also found that organizations expect their information volume to grow by 4.5X (on average) over the next two years. And 57% of that information will be unstructured, including emails, text and other document formats. Some organizations have been able to make the adjustments but many more are lagging behind. The Harvard Business Review notes that the productivity gap between the 'best and the rest' has widened during the pandemic. The article states, "we estimate that the best companies – those that were already effective in managing the time, talent, and energy of their teams – have grown 5% to 8% more productive over the last 12 months."  The rest of us have some work to do to catch up. Where do we get started? According to the survey, the two most important information challenges remain "digitizing, automating, and integrating processes" (25% say it's the top challenge), followed closely by "managing information throughout its lifecycle" (24%). These responses are remarkably consistent across different roles. The report provides six recommendations to information managers, as follows: Understand that we are in the disruption business: IIM – because it involves people and how they work – is THE most disruptive technology you can implement in an organization. Think strategically about the pace of change. Take a breather for five seconds to do a little bit of cleanup before you try to keep moving forward, full steam. Fail fast. Really fast. If a leader or strategy or solution is failing, admit it. Replace who or what is not working and move on, quickly. Engage users "where they live." Ask your users how they are using your information systems, how they're storing their data, and the pain points they are experiencing. Hone and personalize your C-Suite elevator pitch. Look at records management as being part evangelist/salesman. Do not underestimate the power of a seat at the table. Information governance should have a seat at the vendor intake process within the organization. You should assess each product and understanding exactly what types of information that product is going to be touching, managing, using, and storing. harmon.ie to the Rescue The good news is that the new harmon.ie 365 offering is perfectly poised to help you with today's information management challenges.  Here's how: First of all, harmon.ie 365 delivers on AIIM recommendation #4, "Engage users where they live" in Outlook, and now, also in Teams.  It brings together all the Microsoft 365 apps where users store content – SharePoint, Teams, and OneDrive, into a single, easy to use Outlook sidebar. Capturing and classifying emails and documents is a simple drag and drop operation. Need to share content? Select a document in the harmon.ie sidebar and right-click the mouse to launch Microsoft's modern Share facility. Can't find an email or document? No problem. harmon.ie 365 has just introduced a host of new discovery tools, like flexible search across all Microsoft 365 apps, unique filters, views, and favorites. With harmon.ie 365, you'll go from a 'C-' to an 'A+' for creating, capturing, and sharing information like emails and documents, in no time. Try a 30-day evaluation of harmon.ie 365 here.
August 2021 | harmon.ie Team