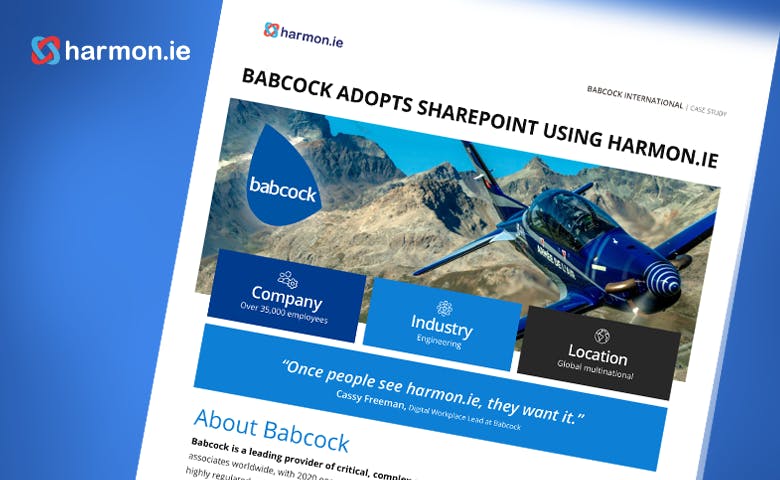 Babcock Case Study
When you are a leading provider of critical, complex engineering services, employing 35,000 associates worldwide, it's easy to understand why IT operations are the business' lifeblood. So, when Babcock hit a wall using shared drives and other repositories for document storage and management, it is obvious why they turned to SharePoint. With 40 terabytes of data and no classification system, finding important emails and documents was a nightmare. SharePoint presented a centralized document management system with an organized methodology for classifying content using metadata. But getting knowledge workers to use SharePoint was not a slam dunk. Changing worker's daily habits of how they stored content was a challenge. Plus, now there was an extra step of adding metadata to content so it could be found later. Which is why Babcock turned to harmon.ie. harmon.ie makes it easy for Babcock information workers to capture and classify emails and documents in SharePoint. Furthermore, harmon.ie makes it easy to upload and classify multiple documents in one operation, and make sure they are checked in so others can view and edit them. But harmon.ie provides more. It also enables Babcock employees to avoid 'document chaos' by empowering them to send document links instead of email attachments, thereby ensuring everyone is working on the same version of the document. And harmon.ie makes it easy to search and find SharePoint content. All this can be done without leaving the familiar confines of Outlook; the place where employees already spend their work time. In the words of Janet Robertson, Digital Workplace Analyst at Babcock International, "harmon.ie gives you that window into SharePoint right from Outlook… it saves me a lot of time… so, it is a really good tool."
October 2021 | harmon.ie Team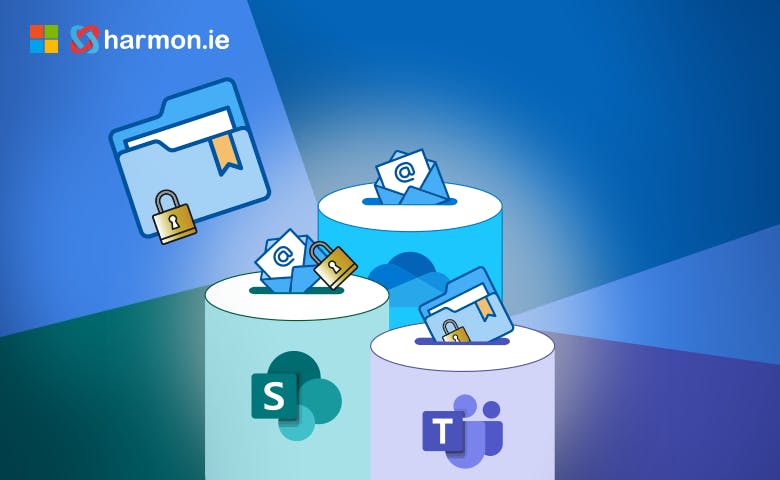 harmon.ie 9.1 is Now Available
New harmon.ie version 9.1 follows on the heels of our extremely popular 9.0 release. Codenamed harmon.ie 365, harmon.ie 9.X enables information workers, for the first time, to capture, classify, discover, and share emails and documents across multiple Microsoft 365 apps – SharePoint, Microsoft Teams, and OneDrive. Building on the success of harmon.ie 9.0, harmon.ie 9.1 introduces the following important new capabilities: Our new migration tool announced in June, is now bundled in the harmon.ie 9.1 release. This tool enables you to migrate your harmon.ie 'sites' and 'favorites' URLs from on premises SharePoint locations to SharePoint Online locations. This is a boon for organizations with many SharePoint locations, to make the migration process transparent for harmon.ie users. harmon.ie 9.1 adds support for private Teams channels (in addition to the previously supported, public channels). This means you can now upload and share documents and emails from Outlook to private Teams channels. You will recall that private channels create focused spaces for collaboration amongst a subset of a team. They are useful when you want to limit collaboration to people who have 'a need to know' or if you want to facilitate communication between a group of people assigned to a specific project, without having to create an additional team to manage. harmon.ie 9.1 extends your ability to share Microsoft 365 folders and document sets with external parties using new Microsoft 365 Share capabilities. Previously, only sharing documents was supported. Check out the What's New in harmon.ie for Outlook page to see a complete list of what's new in harmon.ie 9.1 and to view important upgrade information.
September 2021 | harmon.ie Team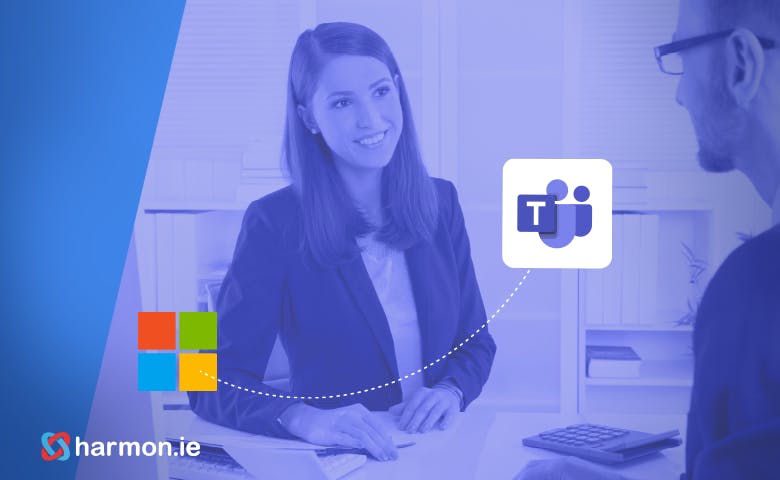 harmon.ie Launches ServiceMate Design Partner Program
The current pandemic has made client relationships more value-driven than ever. That's partly due to the inability to meet customers face to face, partly due to the need to support remote work, and partly due to the need to adapt to the new way of doing business in the digital workplace. Before the pandemic hit, you probably used shared mailboxes to communicate with clients and customers. You know, mailboxes like "support@", "info@," or even more specific ones like customer_name@, where each customer had their own shared mailbox name. Communicating with clients this way is great for exchanging business critical information, and it enables you to maintain accurate records for governance and compliance requirements. This still works great. COVID or not, if it ain't broke, don't fix it… But what has happened to the time between the arrival of the customer email until the time you respond? That has completely changed in the last year. It's a Collaborative New World When a customer email arrives, more often than not, the response requires input from more than one person; the mail might be asking for a project bid, an update on project status, or advice on a wide range of topics, from pension schemes to management consulting, to tax implications, and so on. Before the pandemic, a designated account manager could take the requests and walk around the office to collect the bits and pieces needed to answer the email. Today, with everyone working from remote locations, that no longer works. Business has changed. Today, you need to collaborate effectively with people working across a host of locations and time zones. This is one reason that Microsoft Teams has become the de facto solution for enterprise collaboration, going from 13 million users to 250 million users in less than two years.  With Teams, conversations make discussions transparent to the team, wherever they are located.  Now, wouldn't it be great to use Teams to collect all those inputs you need, without leaving your chair? Introducing ServiceMate harmon.ie is developing a new product for customer service professionals, code-named "ServiceMate", specially-designed for today's Post-Pandemic Digital Workplace. With ServiceMate, customer service personnel move customer requests from shared mailboxes to Microsoft Teams. Then, they set up a task to answer the email and collaborate with colleagues to generate the best response. You can even answer the email, all without leaving Teams. ServiceMate vastly improves customer service by making request handling collaborative, transparent, and accountable since colleagues view discussions and conversations in a shared workspace. All from Teams, the collaboration platform you already use. How Do I Get ServiceMate? ServiceMate is not yet released to the public, but we are looking for the last few design partners to provide feedback on early releases and to help drive the product roadmap. Getting in on the ground floor will ensure you get a product that fulfills your own business process workflow, and it you will receive preferential pricing to boot. Want to learn more? Join us to hear more about ServiceMate. Guest speaker Alexandra Banica, Head of Operations and Support for Applications at BearingPoint shares her experiences and explains why BearingPoint views ServiceMate and Teams as key components for servicing customers in the digital workplace.
August 2021 | harmon.ie Team