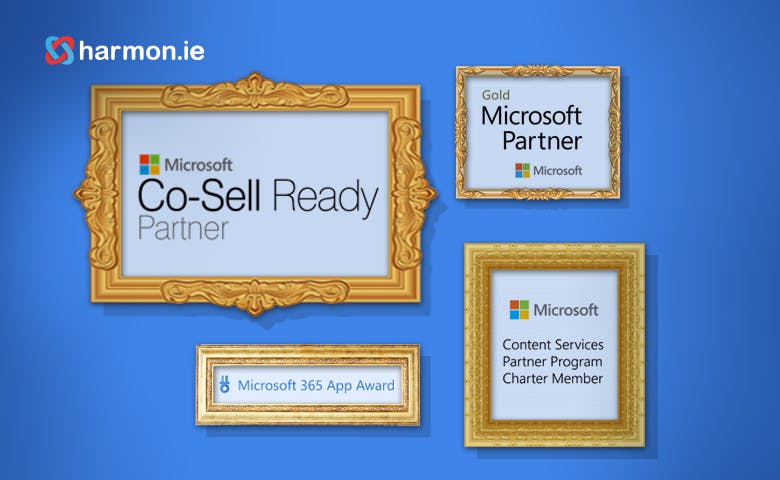 harmon.ie is Now a Microsoft Co-Sell Partner
harmon.ie is proud to announce that we are now a Microsoft Co-sell partner!  As part of the partnership, our next generation Email TeamMate™ product is available in the Microsoft Azure Marketplace, an online store that provides applications and services for use on Azure, as well as on AppSource, Microsoft's online cloud marketplace that provides tailored line-of-business solutions.   Microsoft General Manager, Business Applications Group, Toby Bowers, welcomed harmon.ie into the new partner program: "Through Microsoft AppSource, customers around the world can easily find tailored line-of-business partner solutions that work with the products they already use. We're happy to welcome the Email TeamMate app from harmon.ie to the growing AppSource ecosystem."  Today's announcement highlights harmon.ie's deepening partnership and alignment with Microsoft. In addition to this latest announcement, harmon.ie is also a Chartered Member of Microsoft's Content Services Partner Program, a Microsoft Gold Development Partner, a member of the Microsoft App Compliance Program, and a winner of a prestigious Microsoft 365 App Award. harmon.ie was also recently featured, together with customer Bosch, in a Microsoft Intrazone podcast, discussing Bosch's information governance initiative.  Read the complete press announcement here.  About Email TeamMate The Email TeamMate app for Microsoft Teams enables enterprise workers to bring Outlook emails directly into conversations without leaving Teams, empowering them to reach out to colleagues for help in real time and in the context of their ongoing Teams conversations. Via the app, users can share emails with colleagues in a single click, find the correct email by using a native Outlook interface, and view and reply to emails from inside Teams.
April 2021 | harmon.ie Team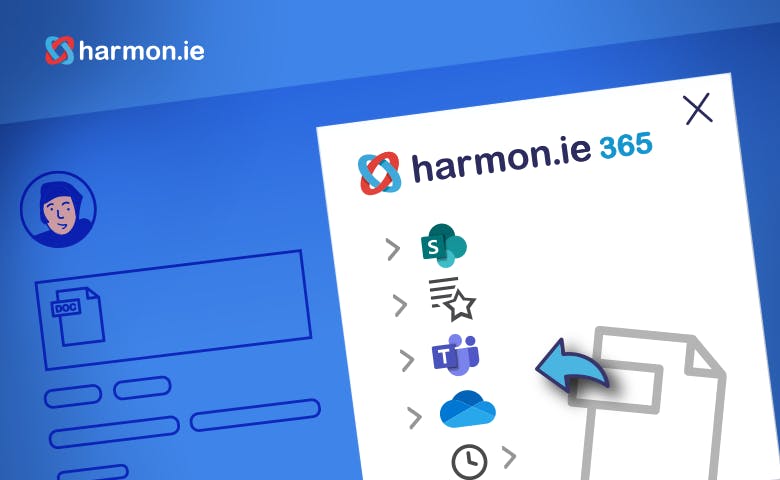 harmon.ie Delivers Microsoft 365 to the Hybrid Workforce
Whether working from home or from a satellite office, you know it is hard to be productive while isolated from colleagues.  Microsoft 365 provides good tools with Teams, SharePoint, OneDrive, and Outlook.  Each one has its place in collaborative work but having so many tools, makes it harder to find information.   That's why the new harmon.ie 365 is a godsend for people working from home or remotely from satellite or regional offices. harmon.ie 365 is the newest version of harmon.ie; it incorporates exciting capabilities that help remote workers be self-sufficient and independent when working with Microsoft 365 tools. harmon.ie 365 helps workers find information quickly across all Microsoft 365 content repositories, and it enables people to reach out to colleagues for help in Teams, all within the context of an existing business process or workflow.  An early release of harmon.ie 365 was previewed during the recent webinar, harmon.ie 365 Sneak Preview, during which harmon.ie Chief Product Officer, David Lavenda, demonstrated powerful new product features, including the following:  New harmon.ie tree-view to easily navigate your SharePoint, Teams, and OneDrive locations Open recent items from across Microsoft 365 apps, right from the harmon.ie Outlook sidebar Navigate to recent locations across Microsoft 365 apps, right from the sidebar Filter emails and documents to discover those that are Shared with me New Discover & Favorite capabilities to add your most important Teams and SharePoint locations to the harmon.ie sidebar Share emails and documents using the Microsoft 365 new flexible Share capabilities Sort Search results by Microsoft 365 app (SharePoint, Teams, or OneDrive) Search emails and documents by custom managed metadata Set and display record status (i.e. the lock icon) on documents Availability harmon.ie 365 will be available for general release in May 2021. Existing harmon.ie customers will receive the harmon.ie 365 update as part of their harmon.ie one subscription.   To see how harmon.ie 365 takes your Microsoft 365 experience to a whole new level, view the recorded webinar. 
March 2021 | harmon.ie Team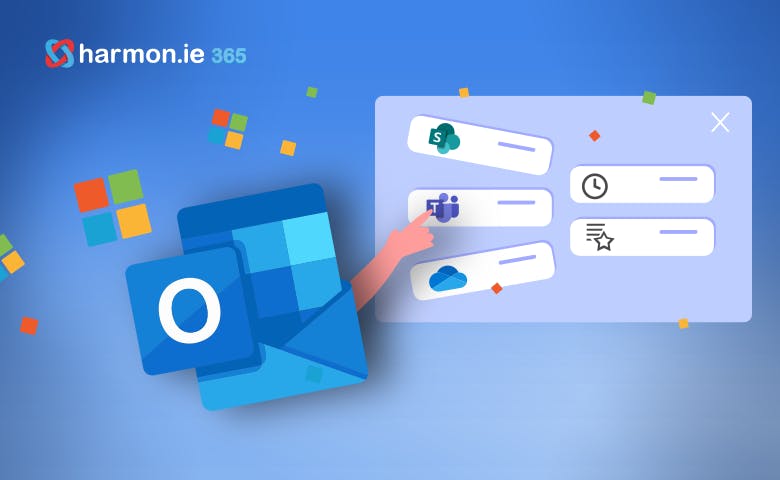 Announcing the harmon.ie 365 Early Access Program
Join the upcoming webinar to learn what's new As economies begin to open (slowly), we need to prepare for future workplace, which will be mostly a combination of work from home with periodic appearances in regional, satellite, or corporate offices. A recent harmon.ie poll found that 92% of respondents predicted they will be working partially from home and partially from a company office in 2021. The remaining 8% predicted they will continue to work strictly from home. With people working remotely, collaboration tools are more important than ever. The role of these tools is to keep people connected to the business, and to each other. And the two keys for staying connected is being able to find information quickly and being able to reach out to remote colleagues for help when necessary. So, while the COVID pandemic has been raging, harmon.ie has been working hard on creating new tools to make life easier for remote workers using Microsoft 365 tools like Teams and Outlook.   Now, we are uncovering harmon.ie 365, the latest and greatest version of harmon.ie yet. Specifically geared toward remote workers who need to be self-sufficient and independent, harmon.ie 365 goes beyond Outlook and SharePoint integration to incorporate other Microsoft tools like OneDrive and Teams. With harmon.ie 365, it has never been easier to focus on work using the tools you already have. Join us on 16 March to get a sneak peek at harmon.ie 365, and to register for early access. During the webinar, harmon.ie Chief Product Officer, David Lavenda, will demonstrate exciting new capabilities and will be on hand to answer any questions you might have.
March 2021 | harmon.ie Team