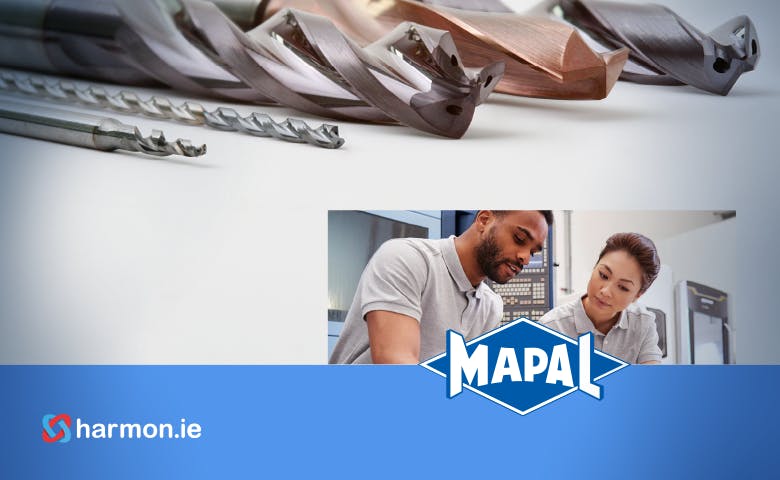 New Case Study: MAPAL Masters Contract Management with harmon.ie and SharePoint
MAPAL is an innovative global manufacturing company, operating in over 20 countries on every continent of the planet. As a manufacturer working with many suppliers, partners, and customers, MAPAL deals with a huge number of contracts as a normal course of business. Considering how much is riding on these agreements, it is no surprise that mastering contract management was a high priority for the company. Like most companies, MAPAL relies heavily on email for much of its contract negotiation processes. Since emails are typically locked in individuals' mailboxes and out of reach of colleagues who need them, MAPAL designated SharePoint as a central repository for important contract-related emails (and documents). But getting workers to upload emails and documents to SharePoint and classify them correctly so they could be found, was a challenge. harmon.ie to the Rescue So, MAPAL turned to harmon.ie for help. Now, with harmon.ie, workers find it easy to follow corporate policy for handling emails and documents, by keeping contract-based information in the right place. harmon.ie allows everyone in the organization to be 'on the same page.' For example, when workers look for a vendor contract in SharePoint, they also have immediate access to a comprehensive history of related email interactions with the same vendor. That saves lots of time and prevents costly errors. There's a lot more to the MAPAL story; read all the details here.
February 2020 | harmon.ie Team

Announcing harmon.ie Office App 8.0
Microsoft Office Web Apps are gaining in popularity because they fulfill important market needs.  According to Microsoft, Office Web apps are intended to provide basic application capabilities. For more advanced features, you are directed to use the desktop versions of the software. While not full featured, for some applications, the Web App is the right tool for the job. Several examples include organizations that have adopted a 'zero install' approach for desktop computers, organizations in which workers don't have a dedicated desktop computer, and organizations that need mobile access to documents. Zero Installs It's no secret that many organizations are moving their IT infrastructure to the cloud.  But some organizations are also reducing or eliminating client software running on their employee's machines. The ability to reduce client software lowers the cost and complexity of desktop management. Kiosk Users In many organizations, workers don't have a dedicated desktop computer. For example, in retail and manufacturing organizations, many workers access digital resources via shared 'kiosk' computers. For these organizations, Web Apps are a practical solution; employees can then access emails, documents, and application data they need to do their job from shared computers. Mobile Users Many mobile users need access to documents on the go. Microsoft provides mobiles apps to access primarily stored in OneDrive. However, sometimes mobile users need to upload important emails directly to their centralized storage in SharePoint, and that is not possible 'out of the box' with the Outlook Web App. Announcing harmon.ie App 8.0 harmon.ie understands the needs of these organizations and has created a harmon.ie web app that runs as a sidebar in the Outlook Web App, in Office Web Apps like Word, Excel, and PowerPoint, as well as in Outlook on the desktop. Today, harmon.ie is announcing its latest version of harmon.ie App for Outlook. The new release provides a new contextual footer that shows the currently selected email message and allows you to save the email and its attachments to SharePoint. From today, the new harmon.ie app can also be pinned to the page, making it persistent in the Outlook window. These new features join other exciting features recently added to harmon.ie app including the ability to assign Retention Labels when uploading emails to SharePoint, the ability to quickly find recent files you worked with in Office 365, and of course, the ability to save email and attachments to Microsoft Teams file locations (in addition to SharePoint). There is now a free version of the harmon.ie App that you can download from the Microsoft AppSource. You can learn more about the harmon.ie App and its capabilities, in the product documentation.
February 2020 | harmon.ie Team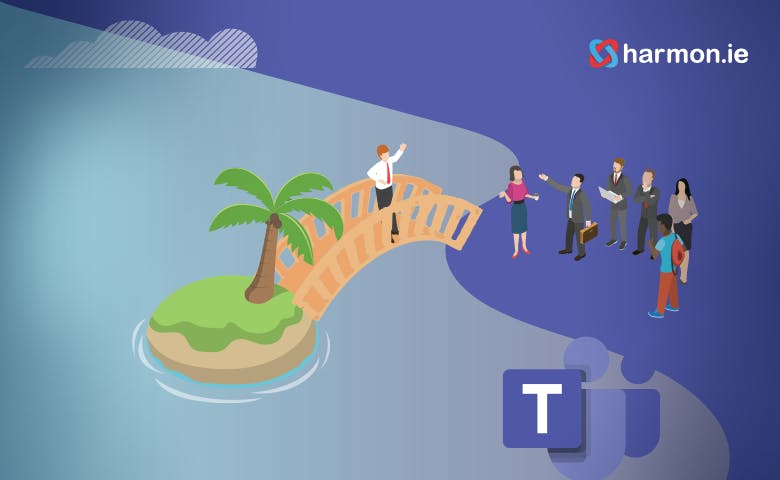 The Secret to Attaining Mainstream Adoption of Microsoft Teams
In an earlier post, we looked at the current state of Microsoft Teams adoption and noted that today's usage is primarily limited to early adopters. We then described the 3 main obstacles to achieving mainstream adoption, namely, changing people's behavior, trying to reconcile disconnected conversations split between email and Teams, and not being able to find information when number of Teams channels (inevitably) proliferates.   Overcoming Teams Adoption Obstacles There are two keys to overcoming hurdles to Teams adoption and gaining acceptance among mainstream business workers; they are: Reduce the amount of change needed to use Teams – behavioral psychologists have definitely shown how introducing nudges that make it easy for people to do the right thing, will increase desired behavior. In the case of Teams, people already spend their days in Outlook. Enabling users to initiate Teams conversations directly from Outlook goes a long way to getting people to use Teams. Trying to entice or coerce users to use Teams generally doesn't work with mainstream users; these folks are generally happy with the tools they already use (i.e. Outlook). Start with High-value Business Cases – when it's clear to business users what they stand to gain from using Teams, they will be more likely to invest the effort to engage.  Providing them with Teams-based workflows for high-value business cases will bring them around. For example, if you can show how Teams helps account managers work with clients faster and with fewer errors, you will get their interest. The same goes for other common business workflows, like those used in case management, customer support, and project management. harmon.ie Drives Mainstream Teams Adoption harmon.ie drives Teams adoption to mainstream users by offering the following capabilities: harmon.ie makes it extremely simple to initiate and join Teams conversations directly from Outlook. Users simply drag and drop emails and attachments from their Inbox directly to Teams channels in the harmon.ie sidebar, without leaving the Outlook window. Users are even prompted to add required metadata so information can be found later. harmon.ie makes it easy to search and filter emails and documents stored in Teams so that information can be found quickly. ·harmon.ie makes it easy to implement typical business workflows for common, high-value use cases like account management, case management, and project management. To see how this works in practice, view the recorded webinar Teams Adoption with harmon.ie.
January 2020 | harmon.ie Team