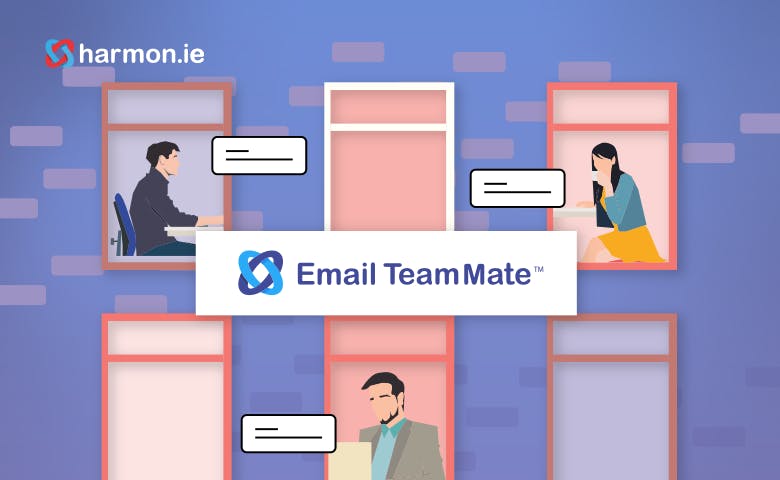 The Secret to "Working from Home" is Picking the Right TeamMate
New harmon.ie Email TeamMate enables workers to add emails to Microsoft Teams conversations in a single click With 115 million daily users, Microsoft Teams is a godsend for your 'at home' workers who need to stay connected to colleagues… and the business. Teams enables staff to stay in touch, in real-time, through virtual meetings and chat. What Teams doesn't do is help your workers stay connected with partners, suppliers, and customers. For that, you continue to use Outlook email. And herein lies the problem… Consider Meghan, an account manager who received an email from a client with a contract proposal and a list of related questions. Meghan wants input from colleagues in Legal and Finance, with whom she talks daily in Microsoft Teams chats. Unfortunately for Meghan, there is simply no way to quickly and easily share that email into the conversation. Until now… Introducing Email TeamMate From today, there is Email TeamMate™ - the first and only practical way to bring emails and attachments into Teams conversations, without leaving Teams. Here are some common business scenarios where Email TeamMate is absolutely critical: Account Management: An account manager receives an email from a client with comments regarding a contract. Project Management: A project manager receives a status update email from a customer with a list of questions related to project changes. Product and Service Support: A support manager gets an email from a customer with feature requests. Product Development and Engineering:  An engineer sourcing components for a new product, receives emails containing offers from outside suppliers In all these cases (and many more), email recipients need help from colleagues to address customers' or suppliers' requests. With Email TeamMate, you can seamlessly add the email to the team conversation and continue from there. Features Email TeamMate enables you to do the following, directly from a Teams conversation: Share email with colleagues with a single click Find the right email using a native Outlook interface View and reply to emails from inside Teams Availability Email TeamMate is available now.  For harmon.ie customers, Email TeamMate is included with the existing harmon.ie One subscriptions. Contact sales@harmon.ie to receive a coupon for Email TeamMate. New customers can purchase Email TeamMate from the Microsoft AppSource store for $2.50/month per user. The app includes a free trial. Learn more about Email TeamMate here.
December 2020 | harmon.ie Team
Work From Home Is Here to Stay – So, Learn How to Be Productive
Teams adoption is off the charts with an incredible 115 million daily active users, up from 75 million users in April, and only 13 million users back in mid-2019. This meteoric rise means only one thing… During the current COVID-19 pandemic, organizations are investing heavily in tools that enable their workforce to communicate remotely in real-time. And with good reason considering the spate of company announcements extending 'work from home' (WFH) directives well into 2021 and beyond, as reported recently in the New York Times. As organizations hunker down for the long term, at-home workers increasingly need to be self-sufficient and independent. Without the ability to peek over the cubicle divider or poke their heads into a neighboring office to ask a colleague for advice, at-home workers need suitable WFH tools to be productive. Another challenge for at-home workers is finding the latest version of emails and documents needed to complete important business tasks. Despite the massive investment in Microsoft Teams and other Microsoft 365 tools, at-home workers still struggle to be productive. That's why you need to attend next week's webinar, Working from Home using Outlook, SharePoint & Teams, hosted by harmon.ie founder and CEO, Yaacov Cohen. During the webinar, Cohen will spotlight critical productivity challenges associated with working from home, and then show how to combine Microsoft Teams, Outlook, and SharePoint into a single collaboration platform, thereby making it easy for at-home workers to reach out to colleagues for help and to find important content quickly.   The free webinar will take place on Wednesday, November 11 at the following times: EMEA – 11:00 GMT North America – 11:00 ET
November 2020 | harmon.ie Team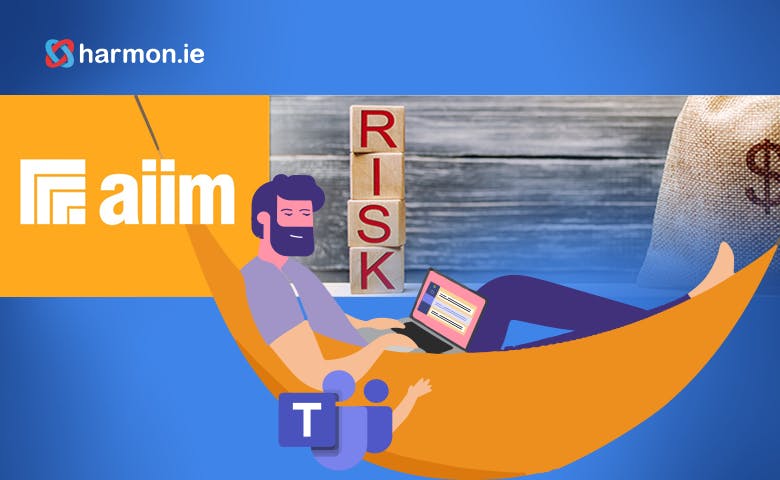 harmon.ie to Present at AIIM Virtual Event
From Risk Mitigation to Value Enhancement: A New Governance Imperative harmon.ie is proud to be presenting at this week's AIIM virtual event, From Risk Mitigation to Value Enhancement: A New Governance Imperative. During the full-day event, David Lavenda, harmon.ie Chief Product Officer, will present a session entitled Working from Home: New Challenges (and Opportunities) for Information Governance. About the Session The unforeseen COVID-19 crisis blindsided knowledge workers and information managers who are now grappling with today's new 'work from home' reality. Knowledge workers struggle to find critical business content, while information and security professionals scramble to define updated information governance strategies. The harmon.ie session will address these new challenges, including the unique characteristics of information governance inherent in 'work from home' scenarios.  The session will also explore the role SharePoint, Microsoft Teams, and harmon.ie play in implementing a pragmatic work from home information governance program.  Finally the talk will provide practical recommendations for knowledge workers and information managers. Following the event, attendees will be able to: Identify unique information governance challenges associated with working from home.  Understand how the explosive use of Teams has changed the landscape for information governance. Discover how organizations overcome 'work from home' information governance challenges with SharePoint and Teams. About the AIIM Event Organizations have long made the connection between the plethora of information flowing into their enterprises and the compliance and legal risk this carries. Ask any governance professional about regulations, records, and e-discovery; her insight will likely be well-studied and well-founded. However, the increasing customer demand for value, availability, and quality when it comes to products and services is causing a shift in the perceived role of information governance within certain organizations. For digital transformation leaders, something bigger is indeed in play now – an increasing connection between information governance and business strategy, particularly in the current economic climate. To address these needs, this week's virtual event includes an exciting lineup of presenters who will share their winning approaches with the audience. Speakers will share lessons learned to help you identify steps you can take now to be guided by current market demands without sacrificing control. About AIIM (from the AIIM website) "Everything we do is to help you and your organization solve your information-driven business challenges. We want to help you improve your performance by transforming the way you manage your information. From our articles, webinars, and educational resources to our training courses and live events, we want to help make your intelligent information management vision a reality no matter where you're starting." See you there!
November 2020 | harmon.ie Team