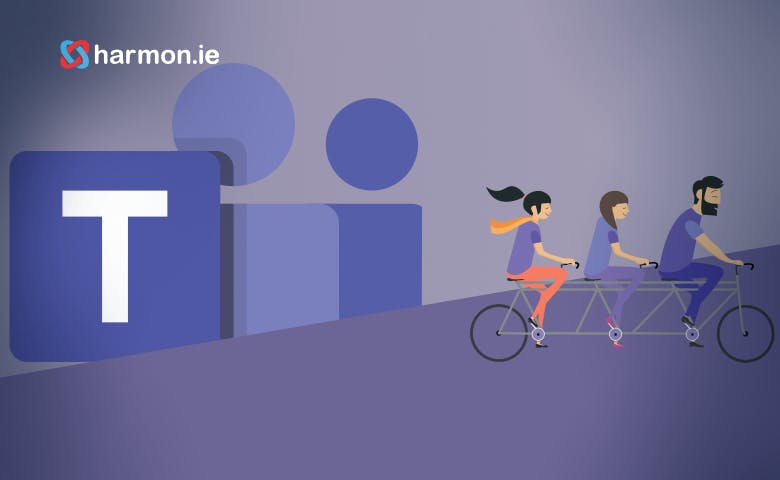 The Challenge of Microsoft Teams Mainstream Adoption
With all the buzz around Teams, it seems like everyone is using it. In fact, according to recent Microsoft data, there are now 20 million daily active users of Microsoft, making it the fastest growing product in the company's history. That's an incredible achievement. But is everyone using it? And what are they using Teams for?  Let's look at the numbers to gain a perspective… Microsoft recently divulged that there 200 million monthly active users of Office 365.  Because Teams is part of Office 365, Teams users must be Office 365 subscribers. Let's calculate how many of the 200M Office 365 subscribers are using Teams.  While it is impossible for observers to reconcile the difference between the 'daily' and 'monthly' active users provided in the Microsoft data, we can still make a quick approximation as follows: So, by Microsoft's (perhaps) optimistic numbers, approximately 10% of Office 365 subscribers are using Teams.  Of those, many are likely using Teams strictly for unified communications, migrating from Skype for Business as that service is being deprecated. The bottom line is that the percentage of Office 365 subscribers using Teams for conversations is likely less than 10%. Today's Teams Users are Early Adopters Some of you may be familiar with Prof. Everett Roger's model for diffusion of innovations, shown below. According to this well-accepted model, you can see that while the number of Teams users is huge, usage is limited to 'Innovators' and 'Early Adopters.'  These folks are risk-takers who look to technology to solve their problems. In short, these people are your co-workers who seek out technology and figure out how to use it on their own. The First 20 Million Is (Not) The Easiest Getting innovators and early adopters to use technology is relatively easy, if they can imagine how it might be useful. The majority of people, usually called mainstream users are far harder to corral. These people are generally averse to change; they feel comfortable with the tools they have, even if a better alternative exists. So, to get mainstream users in your organization to use Teams, you will need to do more than simply make it available to them.  There are several key obstacle to overcome and there are several strategies to help you do so. Bringing Teams to Mainstream Workers Attend the harmon.ie webinar Teams Adoption and harmon.ie to learn the three main obstacles to getting mainstream workers to use Teams. The webinar will also introduce two major strategies to overcome these obstacles. It will also explain how harmon.ie can help achieve Teams adoption with minimum effort. Register now to attend.
January 2020 | harmon.ie Team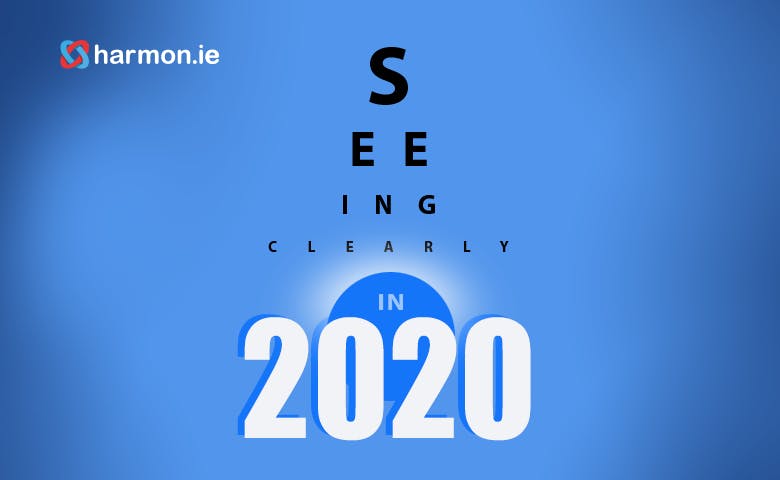 Seeing 20/20! Here Comes an Exciting New Year
Welcome back! Shake off the hangover, grab some coffee, and get to work. The holidays are over faster than expected and 2020 is already upon us. It's only the first work week of January and we at harmon.ie are already getting a jump on what we expect to be a productive and successful year.   Free AND Easy Office 365 is catching on like wildfire. Microsoft recently announced that there are 200 million monthly Office 365 active users. To keep pace with the mass migration to Office 365, harmon.ie is making an exciting change to our free product offering. From today, when you download the harmon.ie Free Edition from the harmon.ie web site, you will get access to the harmon.ie for Outlook app, which installs in your Outlook Web App on the desktop, browser, Mac, or mobile device, directly from the Microsoft App Source. Here is a description of this free offering:  harmon.ie® add-in for Outlook® provides access to SharePoint Online and OneDrive for Business directly from your Windows & Mac Outlook App, Mobile and in the Outlook Web App. You can save email attachments to SharePoint, OneDrive for Business and Teams directly from the email client. Specify metadata and required properties to accurately classify a document, so you can find it easily later. Click through to edit documents or reply with document links.   Note the following important points: The new harmon.ie for Outlook free app offering replaces the previously-free harmon.ie for Outlook plugin, which until now was available from the harmon.ie website…, so …If you want to download the harmon.ie for Outlook desktop plugin, go to the Pricing page, where you can purchase the harmon.ie Enterprise Edition. The minimum number of licenses for the plugin is 15 users. Previous downloads of the free Outlook plugin will continue to work, but this product will no longer be available as a download from the harmon.ie website. The Enterprise Edition of the harmon.ie for Outlook (web) app enables you to upload and classify emails, in addition to document attachments. There IS Something New Under the Sun Later this quarter, harmon.ie will be announcing new versions of all our products; harmon.ie for Outlook, harmon.ie Outlook App, and harmon.ie Mobile. Look forward to exciting new customer success stories and of course, we will continue to provide informative and educational webinars. Subscribe to our blog to be the first to learn of new developments. Enjoy the Ride While you are still getting settled in after the holidays, enjoy this video of harmon.ie highlights from the recent European SharePoint Conference, held in Prague during December 2019. Happy New Year!
January 2020 | harmon.ie Team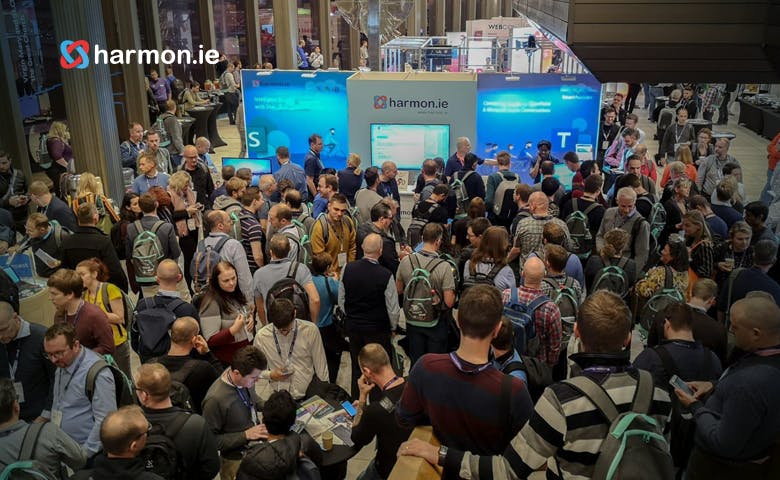 'Czech Out' harmon.ie at the European SharePoint Conference in Prague
The European SharePoint, Office 365, and Azure Conference (ESPC) is underway in Prague and harmon.ie is proud to be a Platinum sponsor of this annual event!  If you are at the event, come check out the harmon.ie stand to see what's new with the harmon.ie SmartAssistant™ - the innovative integration of Outlook with Microsoft Teams. This year's harmon.ie "Lunch & Learn" sessions featured guest speakers Daniel Stuch, Senior Project Leader Application Development and Rollout at Bosch, and Cassy Freeman, Digital Workplace Lead at Babcock Intl. Stay tuned for the videos where they shared their SharePoint journeys and harmon.ie experiences with the audience. And if you missed our Chief Product Officer David Lavenda's session on "The Real State of Teams Adoption…And What it Means to You," you can download the session slides here. While at the event, don't miss your chance to win an Apple 5 watch. Stop by the stand and register to win!
December 2019 | harmon.ie Team